We help your child achieve their potential.
Call us now to create a program for your child.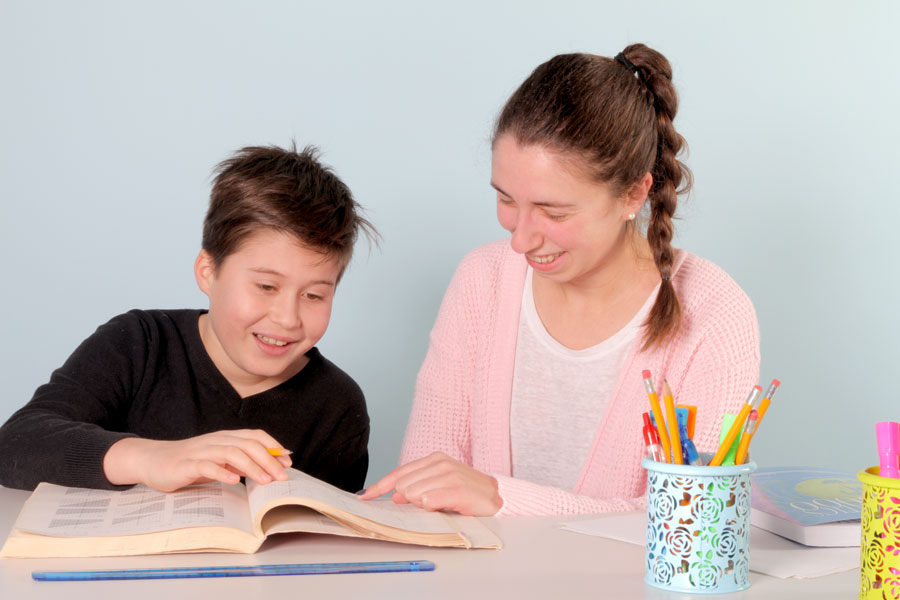 At Centre Alpha, we offer a wide range of services that provides the student and family, the flexibility to succeed. Our academic consultants are trained to develop the program best suited for each student by evaluating their needs and objectives.
Once a program has been developed, Centre Alpha recognizes the importance of working with the family to maximize the student's potential. We work alongside parents to keep them informed of their child's progress on a regular basis. This cooperative approach creates a solid foundation of support for the child's progression.
In addition to working with the students and the families, Centre Alpha has created a partnership with the local schools. Our Academic consultants can meet with the students teachers and principals, review the students performance, and ensure that the students' programs are adapted to the academic requirements of the school.
Tutoring
Tutoring services are provided to students from high school and CÉGEP, in various school subjects.
Remedial Programs
The adapted remedial programs begin with a FREE evaluation in order to determine the student's difficulties.
Homework Support
The school support program is designed to help elementary students complete their homework and prepare for exams.
Online Classes
Take advantage of our online services. Our web platform includes an interactive whiteboard, screen sharing and document sharing.
Why choose Alpha
The Alpha team is led by Valerie who has worked in the field of supplemental education for nearly ten years. She has led homework help programs in many schools of the Marie-Victorin school board and currently works for the Riverside school board.
With a Bachelor's in Psychology and a Master's in Education, Valerie ensures that the needs of every student and family are met.
Valerie is supported by a team of specialists who have studied in education (elementary and high school education) or are experts of their respective fields of study (French, English, Science, Math, and History).
Valérie a mis sur pied une équipe composée de spécialistes qui ont étudié en éducation (primaire et/ou secondaire, éducation spécialisé), et d'experts de domaine (français, anglais, mathématiques, science ou histoire).